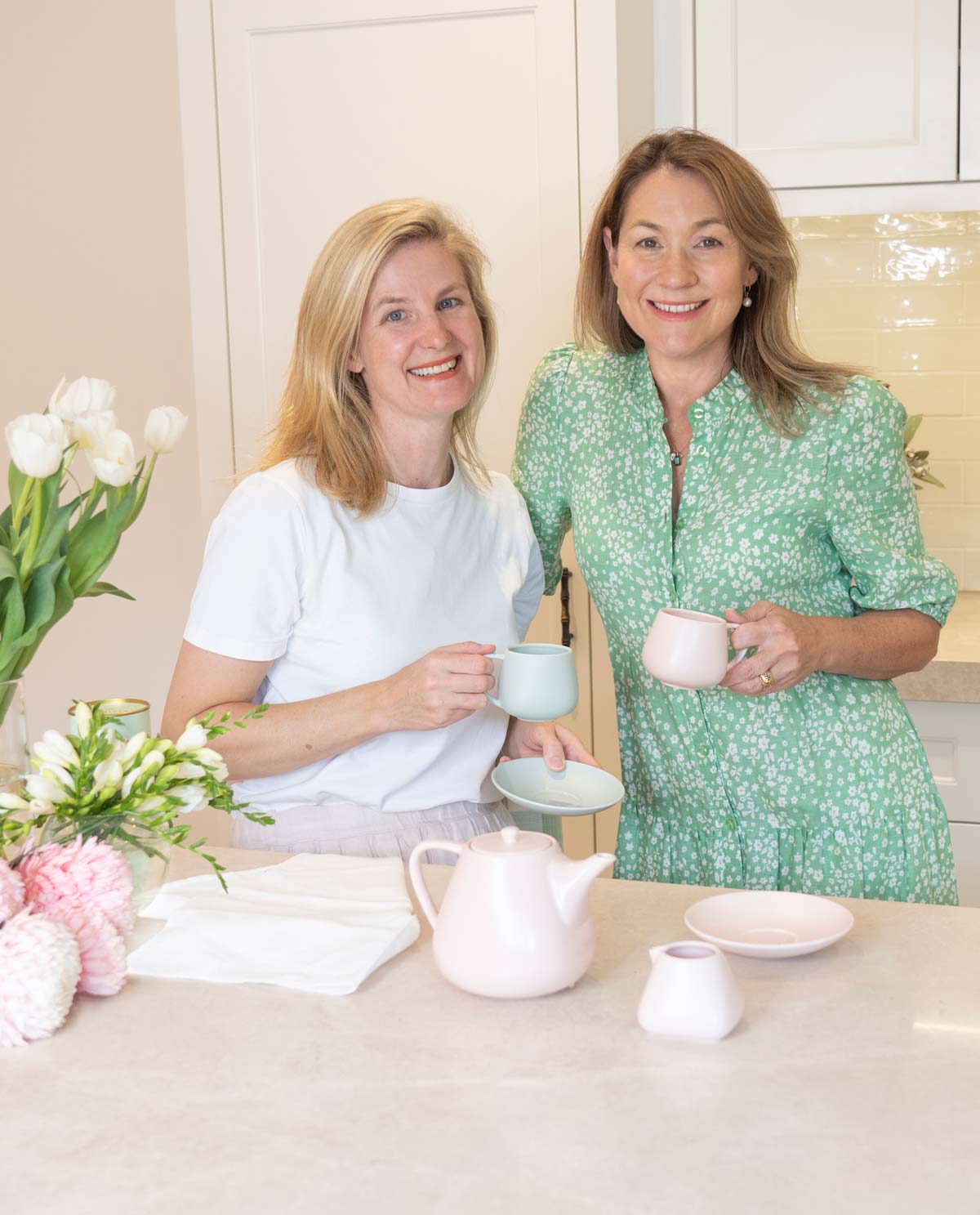 MEET OUR CO-FOUNDERS,
THE MAGIC BEHIND MONISTA TEA
Whether shared over a kitchen table, desk, or backyard fence, tea can enrich the foundation of friendship, as is true of our co-founders Christa White and Monique McCutchan.
Bonding over their love of luxury brews and the art of tea, the pair harnessed their combined expertise in design, branding and sensory research to establish Australia's leading luxury tea label, Monista Tea Co.
A true fusion of their skills, passion – and even their names – Monista Tea Co. has become a brand that rivals the greatest tea houses of the world. Amongst the brand's comprehensive list of accolades was the invitation to partner with the National Gallery of Victoria's premier event, The Art of Tea.
Christa lives with her husband and three children on the family's property in the Dandenong Ranges where she still practices botanical photography, a passion nurtured from childhood and summers spent picking pomegranates with her Pa in country NSW.
Monique divides her time between Melbourne and the Yarra Valley, where she lives with her husband and three children and is often found pruning and planting tulip bulbs in her country garden or tending to her fruit trees and vegetable garden.
True tea lovers, they believe that every cup is a small but significant ritual to connect with yourself and others.
EXPLORE THE WORLD'S MOST BEAUTIFUL TEA
Widely worshipped in the world of tea, Monista Tea Co. believes everyday moments can be elevated to something more meaningful through the power of beautiful tea.
Founded in 2018, their luxury loose tea range, enhanced by their carefully curated accessories collection, combines premium ingredients and extensive tea knowledge to create black, green and herbal tea blends that boost the mood, lift the spirits and immerse the senses.
Each tea is uniquely crafted and hand-blended in Melbourne, Australia, to ensure absolute integrity and achieve a tea drinking experience that offers a moment of connection, indulgence and discovery.
Discover your Monista moment…
LET'S TALK
CONTACT DETAILS
FIND US
ADDRESSS
PO BOX 8650
ARMADALE VIC 3143