Monista Tea Co. Together With The NGVWA Presents The
"ART OF TEA"
On the 6 may 2021, Monista Tea had the pleasure of sponsoring the 'Art Of Tea' at the National Gallery of Victoria. Hosted by the National Gallery of Victoria's Women's Association, the day was a celebration of the wonderful world of tea.
NGV curators, Amanda Dunsmore and Kate Ryan, explored the history and social etiquette of drinking tea in the eighteenth century. They took us on a journey through the NGV's rich collection of tea wares from England and the Continent that illustrate the social importance of this golden elixir during the period.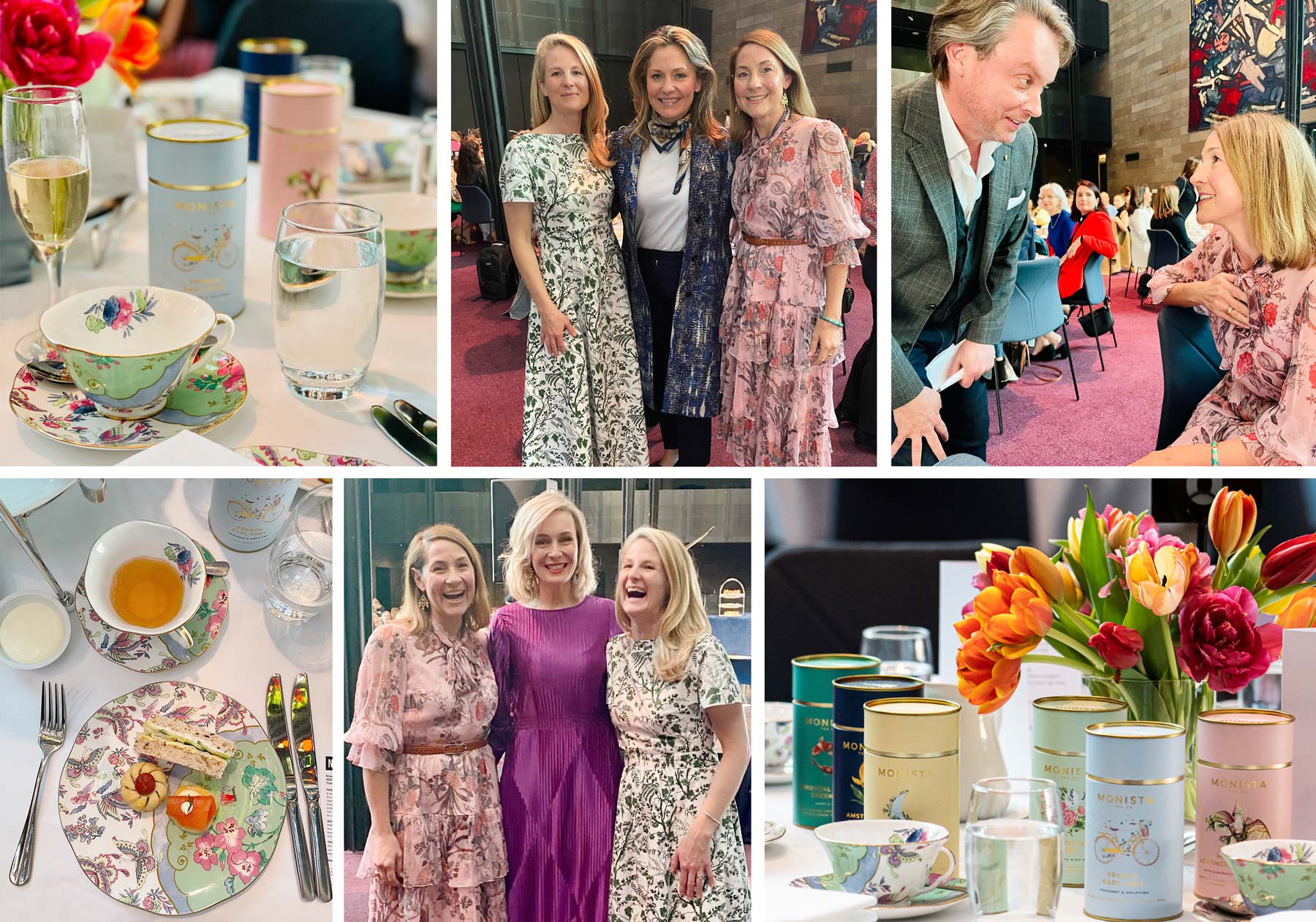 A glass of sparkling was enjoyed on arrival and high tea was served on fine Wedgwood porcelain. High tea included tiered stands of savoury and sweet treats, ribbon sandwiches and scones with jam and cream, specially prepared by Head Chef, Andreas Gober.
All guests left the event with a canister of Monista Amsterdam Breakfast Tea.