5 STEPS TO BREW THE PERFECT POT
A question we are often asked at Monista Tea Co. is "how do you brew the perfect pot of tea?".
These five simple steps will show you how to make a really great pot of tea. Why not try it this weekend?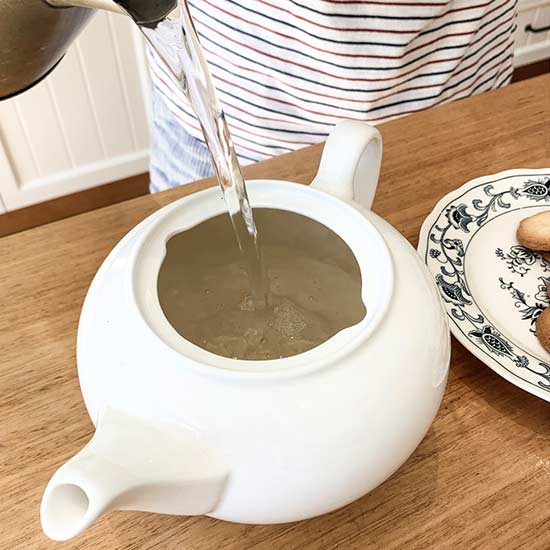 1. PRE WARM YOUR TEA POT
WARM YOUR TEAPOT WITH HOT WATER.
LEAVE IT TO SIT FOR A FEW MINUTES,
THEN TIP THE WATER OUT. THIS WILL
ENSURE YOUR POT OF TEA REMAINS HOT
2. ADD YOUR LOOSE LEAF TEA
ADD YOUR LOOSE LEAF TEA TO THE
WARMED TEA POT. ONE TEASPOON PER
PERSON AND ONE FOR THE POT!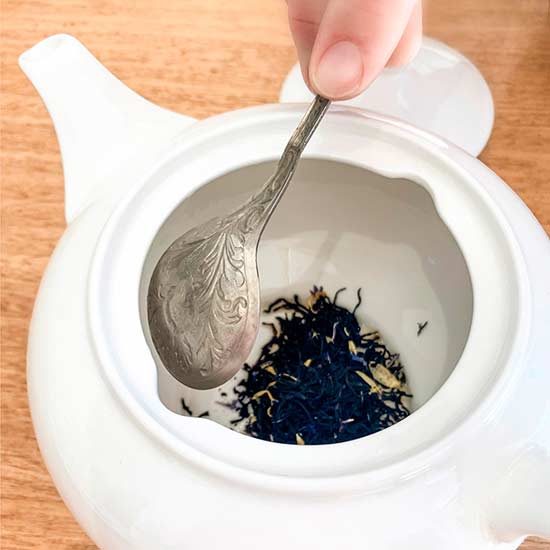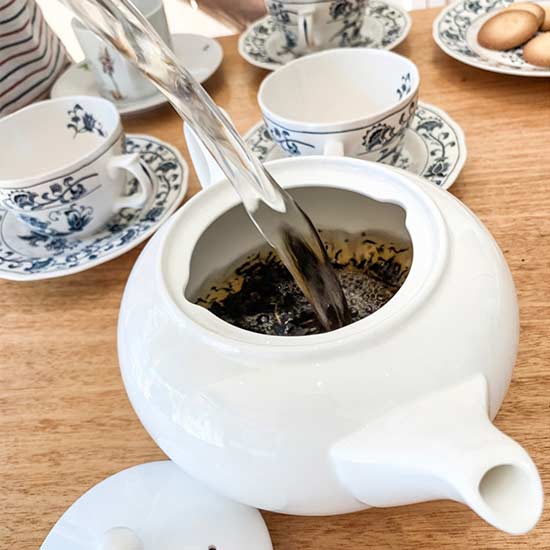 3. BREWING YOUR TEA
BOIL YOUR KETTLE TO THE REQUIRED
TEMPERATURE. REMEMBER TO FILL
YOUR KETTLE WITH COLD WATER
AS IT CONTAINS MORE OXYGEN.
HIGHER OXYGEN LEVELS HELP
RAISE THE FLAVOUR OF THE TEA.
POUR THE WATER INTO THE POT AND
STEEP FOR 3 – 5 MINUTES.
4. ROCK YOUR TEAPOT
GENTLY ROCK YOUR TEAPOT FROM
SIDE TO SIDE TO ENSURE
A WELL BALANCED BLEND.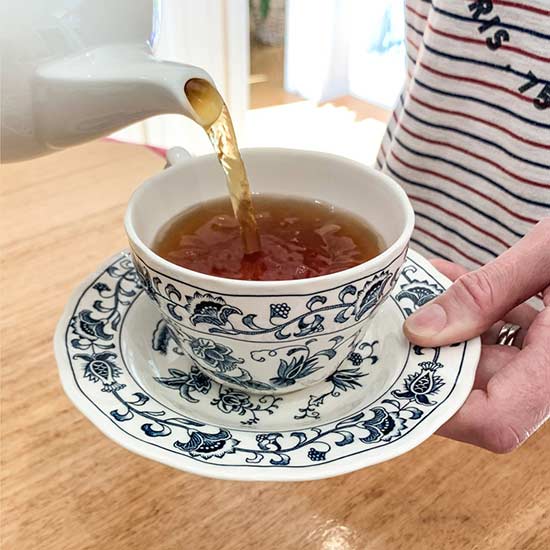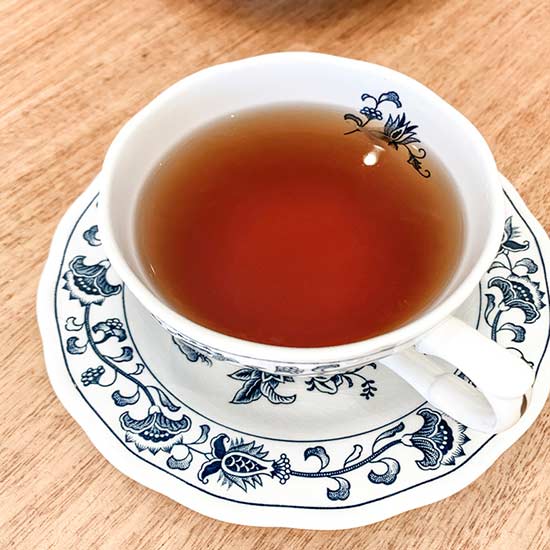 5. YOUR TEA, YOUR WAY
TEA IS HIGHLY PERSONAL. EVERYONE HAS
A FAVOURITE MUG OR CUP AND WAY
THEY DRINK THEIR TEA. THIS IMAGE SHOWS
A FRESHLY BREWED CUP OF FRENCH EARL
GREY WITH NOTHING ADDED. FOR US THIS
IS THE PERFECT WAY TO SERVE A
DELIGHTFULLY AROMATIC TEA.